Yaca's mission is to help direct-to-consumer brands get their products to their customers. But what does that really mean?
As an entrepreneur, you have an idea for a product or service that you want to share with the world. You do your research to find out who is your target market, what sales channels you will use, how you will build out your marketing strategy, and determine how you will get your products from your living room, deposit, office, or warehouse to your customer. Millions of people do this everyday while anticipating their first or ten-thousandth sell.
But, what if there was a better way. A way that entrepreneurs and small businesses can focus on growing their brands while everything else was taken care of. This is Yaca's vision. Yaca is a third-party logistics company that quickly and affordably fulfills your customer's orders. We offer a simple solution: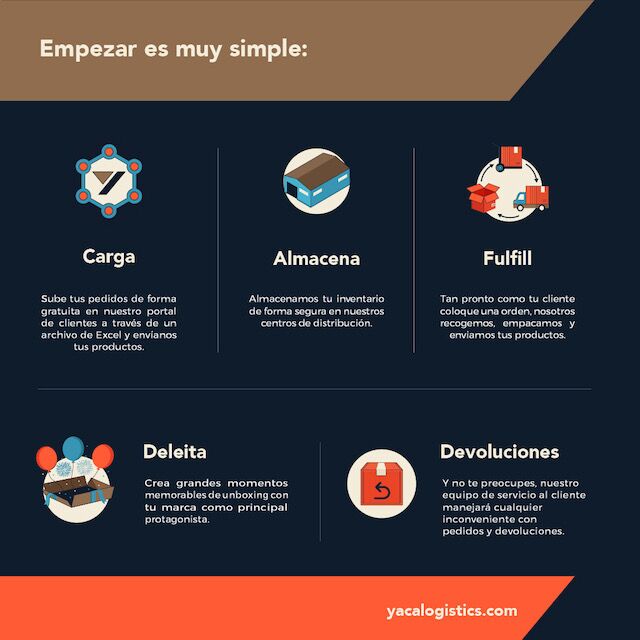 To enable this vision, Yaca charges no upfront costs. We mean none:
$0 Setup
$0 Software
$0 Onboarding
$0 Receiving
No Contracts
No Hidden Fees
Yaca was created by entrepreneurs with a vision just like yours. We understand the challenges of not having enough time in the day and trying to do everything on your own. So let's collaborate. Let's work together to reach your vision faster. Chat with a Yaca Fulfillment Expert today.
We can't wait to join your team!
Best,
JB Patty and Jero Averza
Co-founders of Yaca